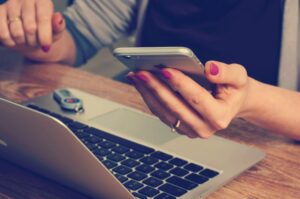 Choosing your own in-house bookkeeper or have an independent bookkeeper:
We know it is often hard to figure out how to determine which is a better course but here are some thoughts on the process: If you use an outside bookkeeper, you do not have to pay for worker's compensation insurance.
If you use an outside bookkeeper, you will not be paying state or federal unemployment taxes.
If you use an outside bookkeeper, you will not have to provide office space.
There are many more savings in using an outside bookkeeper. Please call today to discuss your complete bookkeeping needs.
For as little as $40.00 an hour or minimum of $150.00 a month, we can do the following:
Enter all your checks, sales or any entries into your ledger accounts and update each account each month.
Enter all your credit card transactions.
Balance all your checkbook, saving accounts and credit cards account Reconcile all your bank statements and credit cards.
We can analyze your accounts payable and accounts receivables.
Match all your purchase orders and packing slips with your vendor invoices
On a monthly basis, we will sit down with you and go over your monthly financial statements.
You will have a peace of mind that your accounting records are maintain according to Internal Revenue Service's standards.
We will teach you how to read your financial statement.
With our experience we can provide you with a solid foundation for your small business bookkeeping system
---
No Frills Accounting Inc
906 Kingsport Court, Holly Hill, Florida 32117
(386) 671-1361 Cell: (386) 295-1617
Our Hours
Monday – Friday: 9 am – 4 pm
Closed Saturday & Sunday